January 26, 2023
Three key aspects of interior designers that you should be on top of your list
Home is where your treasure is. This expression is true to a great extent. For most people treasure is pretty much synonymous with home. By this definition, the home should essentially be an embodiment of your most treasured asset. Hence how your home appears, what it symbolizes, and how it treats itself should tell everybody a thing or two about your personality. Of course, it goes without saying that keeping your home clean alone does not say anything about its character. You have to personally take up the creative responsibility design your space. And this is where Interior designing comes into the picture. Interior designing is not just about decorating the interiors of your home.
Developing a proper understanding of interior designing
You may have come across multiple explanations for Interior designing. Let's first eliminate any confusion about what it is not. Interior designing is not just about designing things, rather it is a science about designing and managing every little aspect of your home. Designers take a holistic approach to shaping or reshaping the space in a home. And do not be mistaken, the art of designing the interiors of residential space is not easy as it sounds. A proper understanding of interior design is key to using space to the best effects.
Three important aspects of interior designing
Of course, the approach to interior design is multi-dimensional. Designers always have multiple ways to go about dealing with interior design. Now for the sake of beginners, let's start with three essential parts of interior designing.
The aspect of space
Management and distribution of space lie at the heart of interior design. It serves as the foundation upon which everything else gets built. Every seasoned experienced designer will emphasize the importance of studying the concept of space in detail. The spatial dimension comprises two categories, namely dimensional space, and three-dimensional space. While dimensional space concerns width and length, three-dimensional space comprises the living space. Positive space is a term used to refer to space occupied the furniture and other decor items at a home. Negative space on the other hand denotes the empty space that remains unutilized at a home. An experienced designer will attempt to strike a balance between positive space and negative space. If you are looking for interior designers in Kochi, you must hire a company that has a perfect understanding of design principles.
The aspect of Form
The form of design determines how a particular space will be used. Forms are all about making sense of different shapes and how they manipulate space in general. Developing ideas about forms will in turn help you create an outline about the use of space. A newly created form is modified to the best effect when you combine elements such as color, shapes, textures, and patterns. A well-furnished form produces an appearance of harmony while adding a much-needed class to your space. Form comes in two types, namely, Natural form and Geometric form.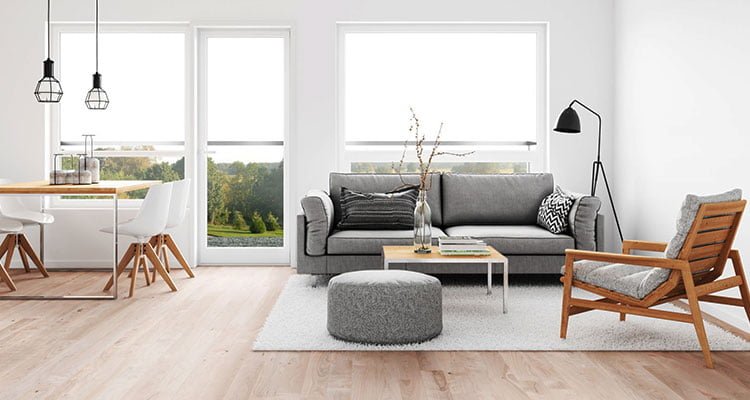 The aspect of light
In the world of interior designing, light is just as, if not more important, than the other two aspects. Light is absolutely essential to the workings of design, be it artificial or natural. The absence of light means that features such as color combinations and texture will have no external value. The light is solely responsible for setting the tone and mode of every living space. Artificial lighting can be classified into three types, namely, mood lighting, accent lighting, and task lighting. If you wish to do the interiors of your home on your own, you must first make yourself more resourceful by learning about interiors at length. If like most amateurs, you are unsure about pulling it off on your own, you must never hesitate to seek professional guidance to realize your goal.
Read more about our services here: Interior designers in Pathanamthitta